As the new calendar year starts, my 22nd year on Bream has just come to a close. I thought it might be interesting to summarise what has been one of the most challenging years of all. Plans were made and repeatedly modified or abandoned and it really did not turn out anything like I had expected.
January began with the boat in Glascote Basin. Dave had stripped the engine down at the start of December and my job had been to clean out everything was left behind.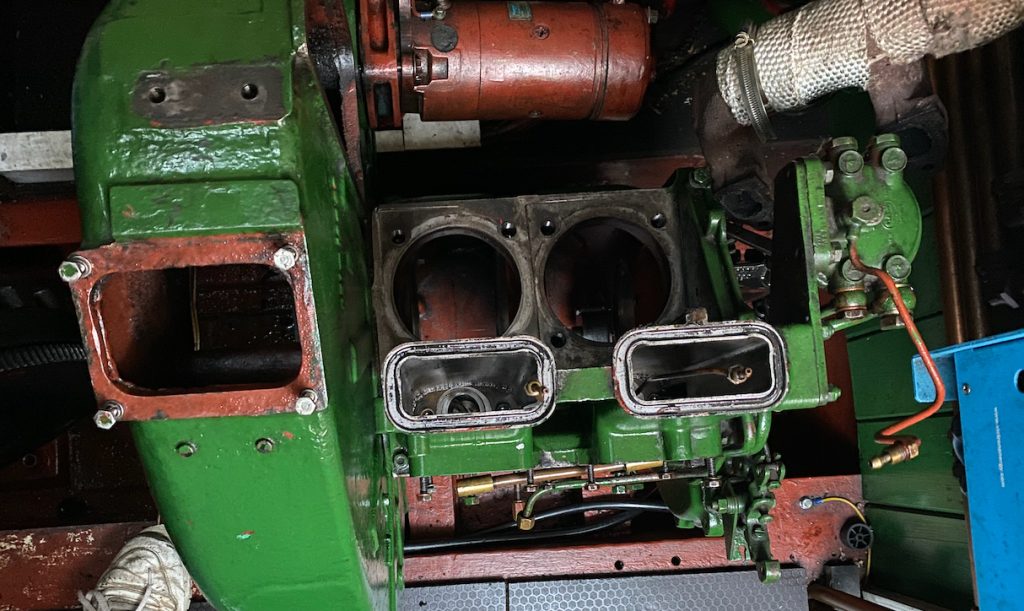 By mid-January it was was back together and I very cautiously headed out on a short test run. It all looked good, I'd never seen the oil pressure at 60psi before, apparently the needle wasn't stuck!
Among other jobs, the opportunity was taken to dock her and fix a problem with the stern gland. It had seized and a tool had to be ordered to extract it. It was felt prudent to do this out of the water as we didn't know what we might find. In the event she was out and back in within a day, which was a relief.
By early March it was time to give her a proper run out. A longer test run to Grendon went without incident so it was time to head away. I was under instructions to run her in gently – "no thrashing her down rivers" was the specific instruction, as I recall – who me?! Over a few weekends I took her from Glascote up through Rugeley, Stoke and just into Cheshire. It all went without incident.
Weekend moves between work commitments saw me retracing my steps and heading around the Staffs & Worcester to Penkridge. Here I was visited by my good friend and electrical wizard Dave. My long-lived Niehoff alternator had finally given up the ghost after 12 years and Dave had a temporary alternative for me whilst we came up with a longer term fix.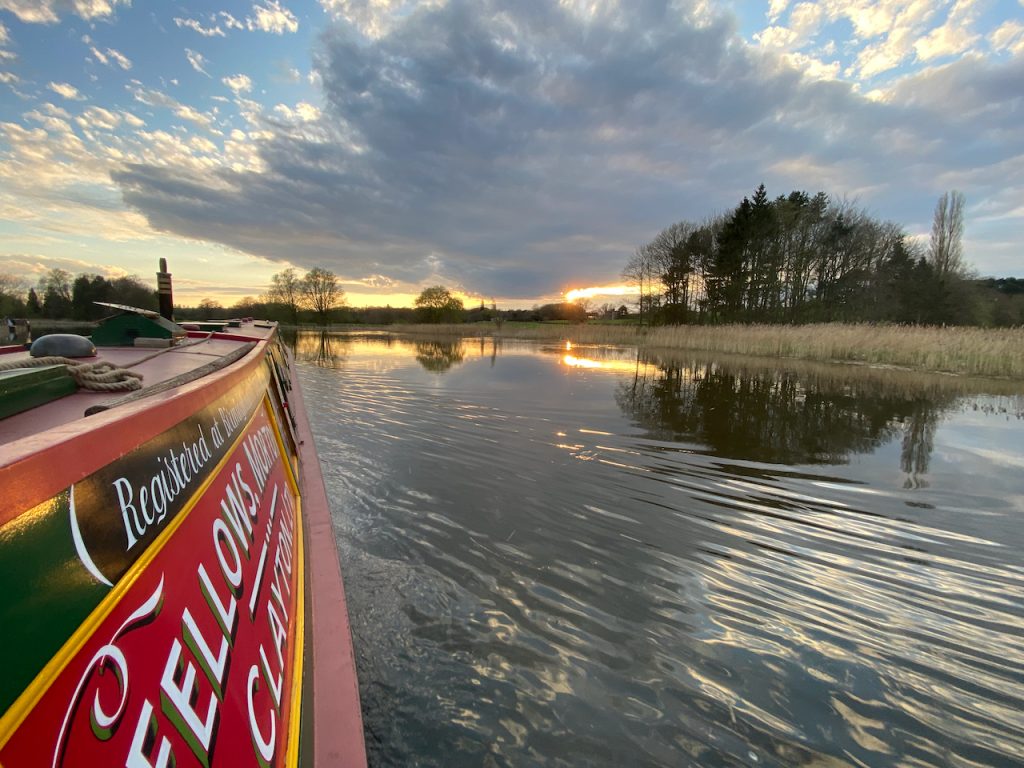 By now I was starting to think about the long trip south to the Historic Narrow Boat Club gathering in London's East End at the end of May. I planned a route I'd never done before with Bream. I've done Wolverhampton to Birmingham many a time, but the route from there via Lapworth and Warwick to Braunston was not one I'd boated in 30-odd years. The Grand Union drops into the Avon valley so there are lots more locks than the alternative route via Atherstone and as a single-handed boater that sort of thing can be quite influential in route planning.
Heading up the 21 locks into Wolverhampton, a "helpful" local joined me half way, then made it very clear at the top lock that most people give him "a little something" for his trouble. I'm not sure he even made it any quicker, but a lesson was learned. It was good to see a friendly face when Tim appeared at Factory Locks.
After an unplanned stop due to lost oil pressure in the gearbox – I'd not tightened the dipstick properly when I checked it – I finally pulled into Birmingham well after dark a little after 10pm.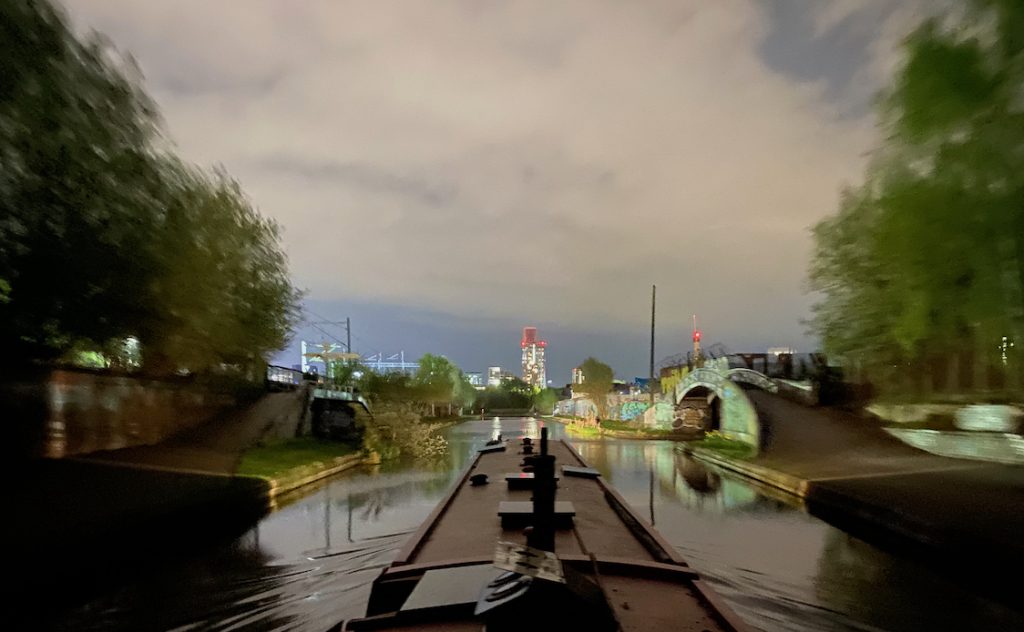 Tim joined me again the following day from Birmingham out to King's Norton and along the northern Stratford. His local knowledge came in handy more than once, I'd not boated this section since the 90s.
Having made it out of the conurbation I dawdled through the next section, making short evening moves after work every few days. Lapworth might have a lot of locks, but they are a joy to operate and I flew down them one warm and sunny evening.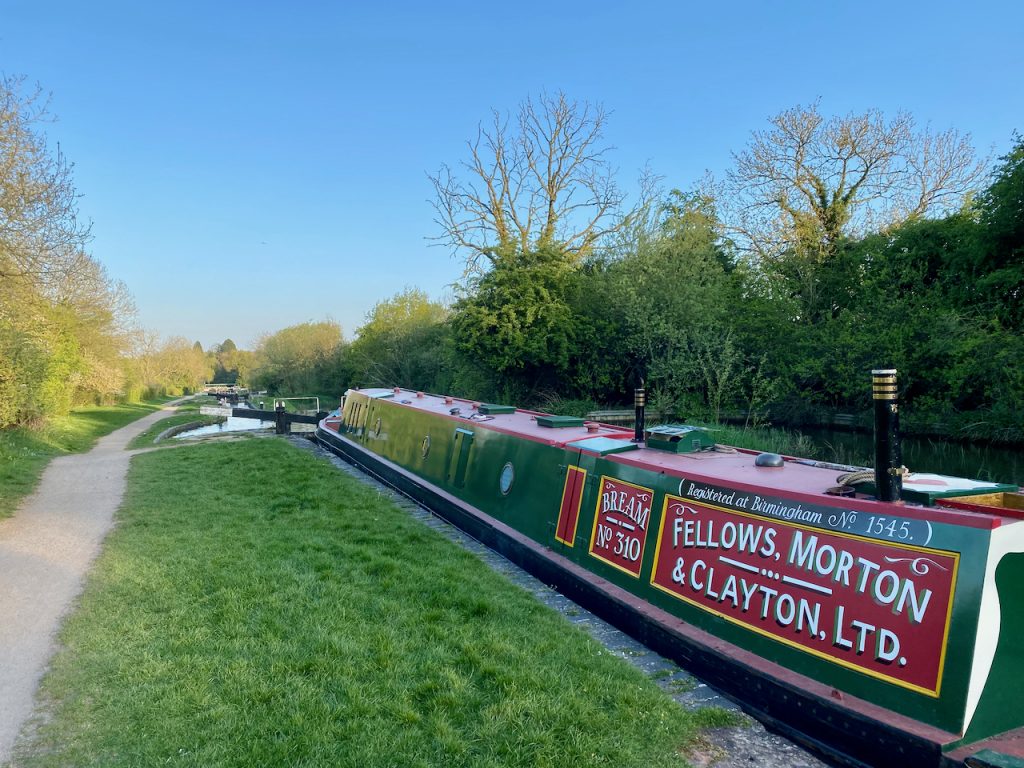 I paired up with a hire boat down Hatton a few days later. They had so many crew that they were playing Scrabble inside the boat at the same time as working down the flight. People were coming and going as their turn came around. I never did find out who won, but they seemed to be enjoying themselves.
I pulled into the Saltisford Arm in Warwick, where I'd arranged to leave the boat while whilst I was away for a few days.
To be continued…